Driving innovation to create a healthier working environment, and continuing its journey towards more discreet engineering operations, Dyer & Butler, a part of M Group Services, has designed a bespoke noise management solution that is delivering significant benefits during tunnel strengthening works beneath Smithfield Market.
The innovative portable acoustic scaffold enclosure is designed to cover excavators as they break up large areas of concrete on the Snow Hill tunnel lids upgrade, part of The City of London Corporation's Museum of London development in West Smithfield.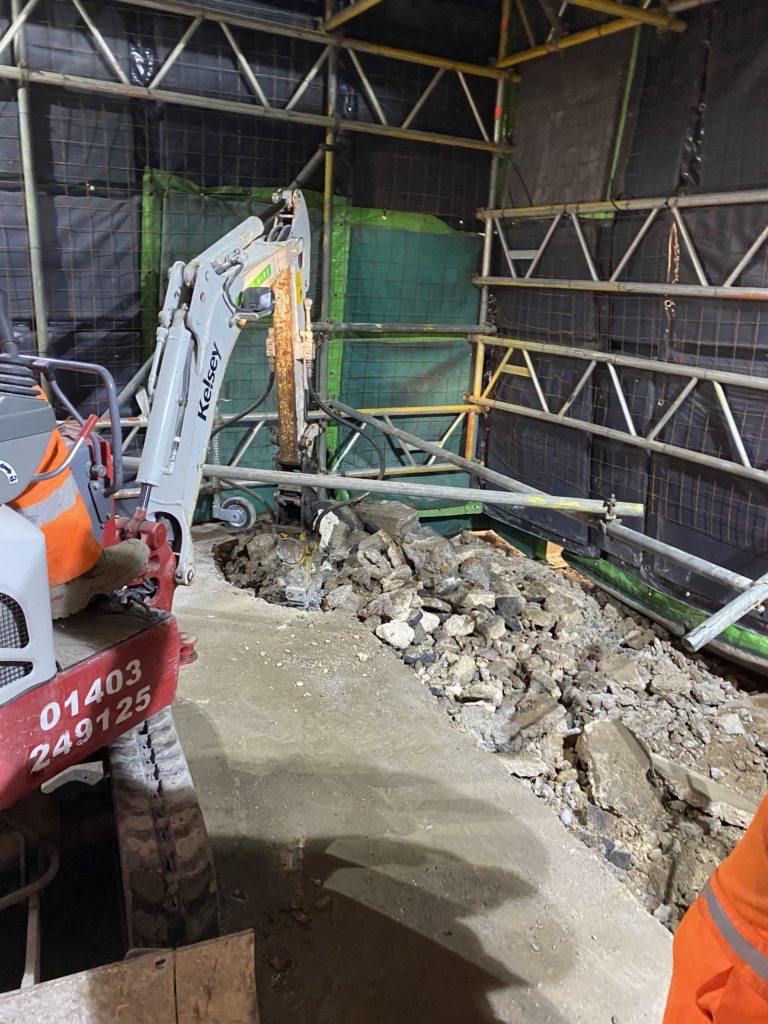 The enclosure is fitted with temporary lighting, a ventilation unit and a viewing panel, as well as a remote noise monitoring alert system that is triggered by any breach of pre-defined sound levels. The benefits are significant, with noise levels reduced by 20 decibels at each receptor location.
The mobile enclosure was introduced following the limited success of other noise control measures used on the scheme including Heras noise control panels, acoustic sleeves around pneumatic breakers and the removal of air breakers.
Project Manager, Tom Bennison, commented: "This innovation has had a hugely positive impact on the health and wellbeing of our teams, as well as colleagues from third party contractors working inside the building. The solution was designed and developed in-house and has led to a significant reduction in noise levels within the building, as well as eliminating disturbance to local businesses, residents and market traders. The introduction of these mobile scaffold acoustic enclosures should be seen as an industry leading development and marks a significant step on our continuing journey towards increasingly discreet engineering works."
Simon White, Highways Director, commented: "The design of the acoustic enclosure model is equally replicable and has the potential to transform noise management within essential infrastructure operations in the UK. Its bespoke features and accessories make it a very accessible piece of equipment and we look forward to seeing it evolve as Dyer & Butler adopts it more widely across other projects."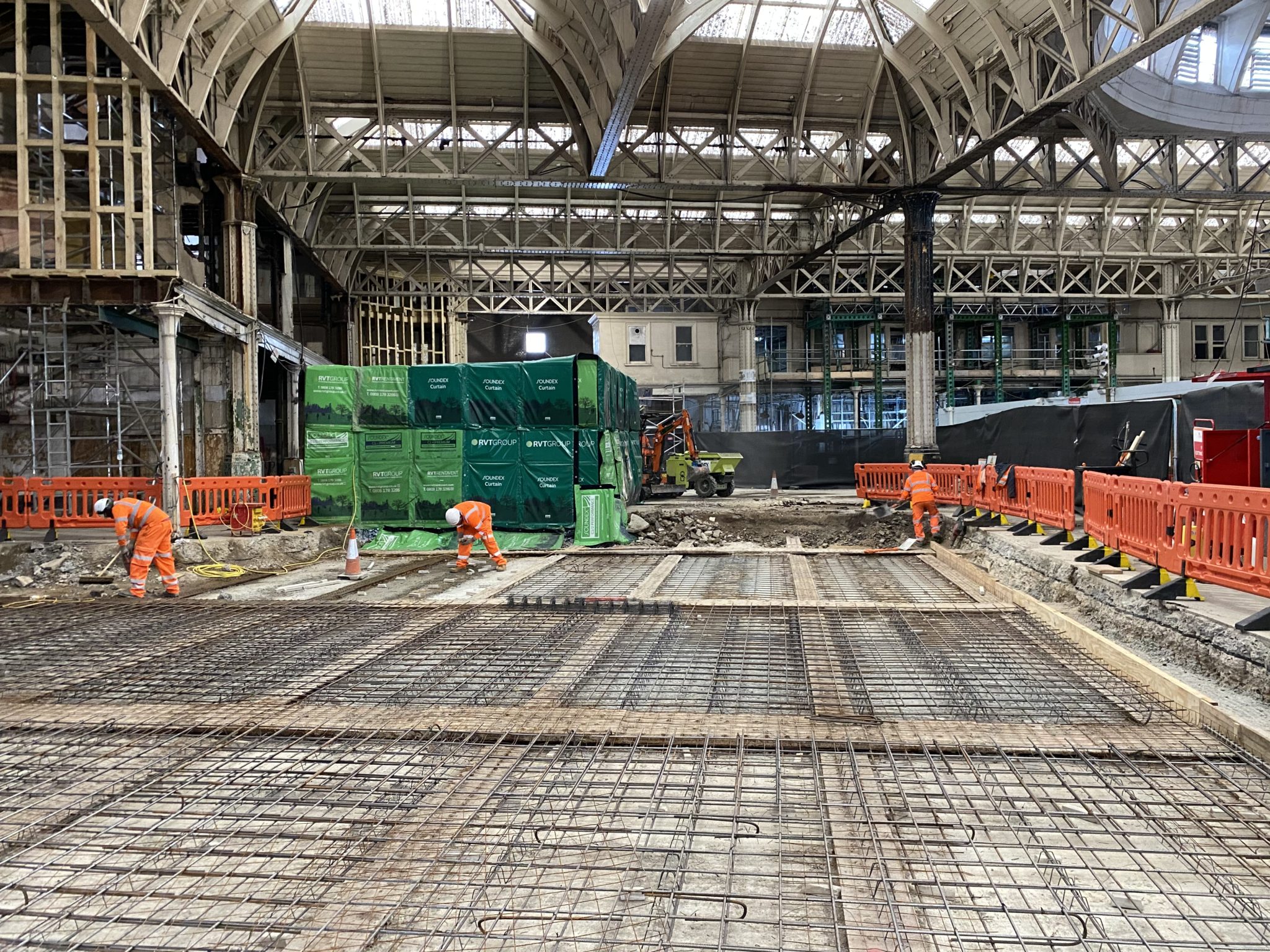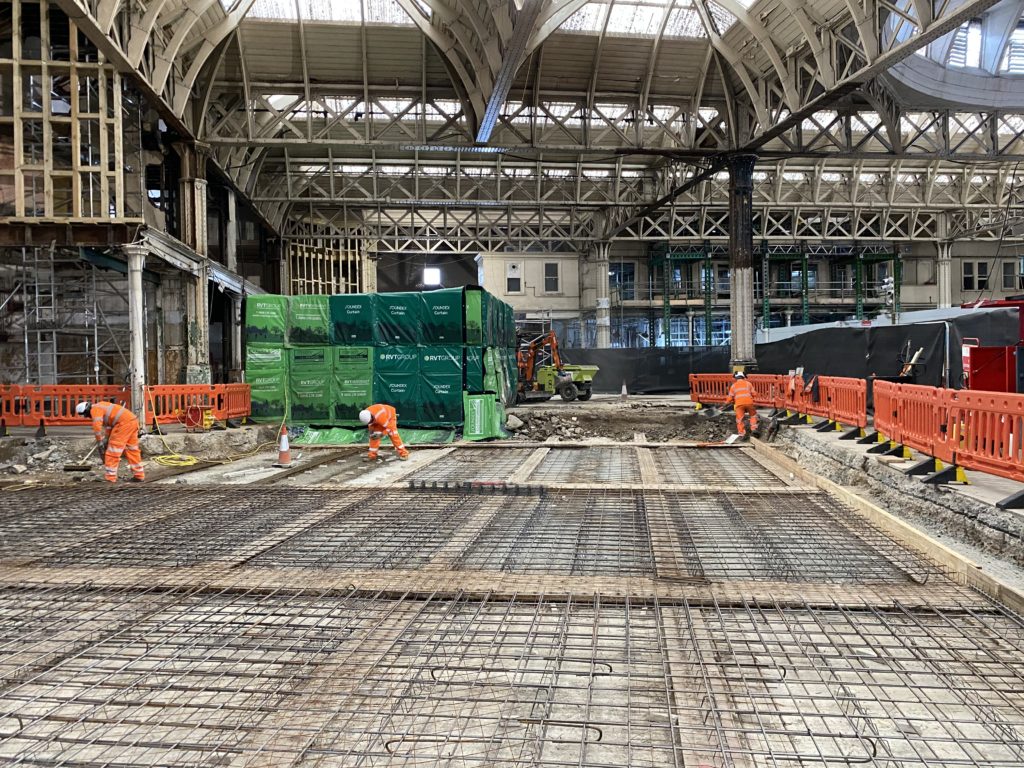 The work being undertaken by Dyer & Butler at Smithfield Market is designed to alleviate load, deliver structural refurbishment and provide waterproofing to areas over the live Snow Hill running tunnels, sidings and existing basements beneath the new Museum of London footprint and surrounding streets.
The programme of works includes extensive temporary works to support the market building whilst the foundations are transferred to a newly constructed slab, as well as the installation of structural steelwork and steelwork design in the tunnel vaults. The removal of the existing floor down to the brick railway arches has continued over the railway siding, with controlled breaking and excavation techniques used to minimise the impact and movement on the existing structure.
Photo credit: Dyer & Butler