Following the launch of its Parcels as Passengers Report in May, the Rail Innovation Group (RIG) recently convened a roundtable to discuss what must happen to enable better access for the logistics industry to parts of the current rail network in order to support faster and more sustainable distribution opportunities.
The roundtable brought together senior decision makers from global logistics companies and the rail industry and marked a key milestone in a programme designed to explore the rail network's role in supporting the government's target of net zero emissions by 2050.
The session included representatives from Department for Transport, Network Rail, the Rail Operations Group and Rail Delivery Group, HS1 and train operators, as well as Logistics UK, DPD, DHL, Royal Mail Group, and other major logistics organisations.
Key discussion points of the roundtable included: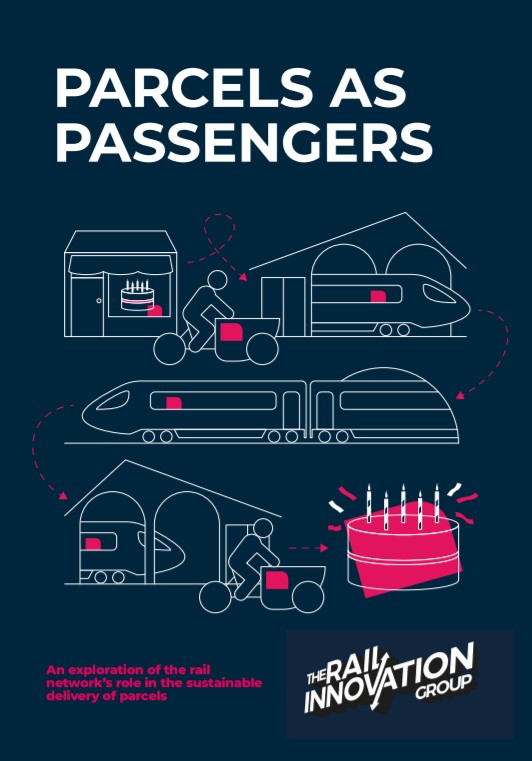 The 'last mile'. A key driver for the logistics sector, as delivering into city centres by road is being actively discouraged through pricing policies such as congestions charges. The logistics sector is keen to understand how rail could help with the offer of reliable routes, competitive journey times, reduced air pollution, and unrivalled local hubs.
Reliability and time. For the rail sector, these factors are key for the relationship between logistics and rail to be effective.
The importance of considering how to develop a business case in the context of opportunities for rail transformation and the reform of the railways, as part of new Great British Railways.
Liam Henderson, Chair of The Rail Innovation Group, said: "When we launched our Parcels as Passengers workstream we could see that there were many opportunities for rail to support distribution through its well know assets of speed and capacity. The joint session allowed members of both sectors to discover how they could identify alignment between logistics pathways and the rail offer."
Dan Fredriksson, Development Lead, Express Freight, at Network Rail added: "While parcel trains and parcels as passengers are not entirely new concepts, growth in online shopping and efforts to get polluting vehicles off roads are revitalising the idea of using rail as a way to get goods to consumers and businesses quickly, cost-effectively and efficiently. At Network Rail we have been working with train and freight operators to understand how we can support these opportunities, and we are also keen to work closely with logistics organisations to see how else the railway can respond to the needs of the sector."
The group agreed to reconvene in January 2022.