Railway workers and community volunteers have joined forces to tidy up Ridgmont station as the Marston Vale line prepares to celebrate its 175th anniversary.
A six-strong team from Network Rail and the Marston Vale Community Rail Partnership (MVCRP) cut back undergrowth, removed rubbish and cleared debris in the station car park on Tuesday 16 November.
Ridgmont station is on the line between Bedford and Bletchley.
The work has increased the capacity of the car park and will give the MVCRP space to cultivate a new pond at the site.
This comes as the Marston Vale line is due celebrate it's 175th anniversary with events planned for the rest of the year.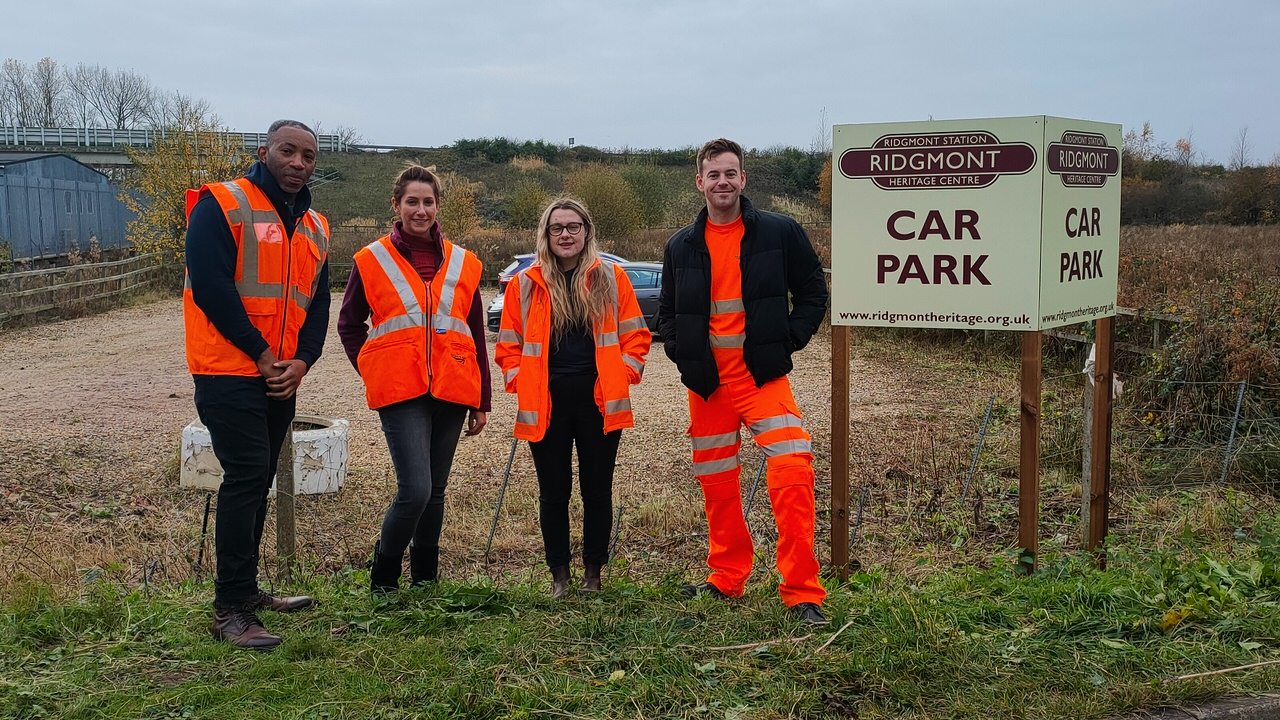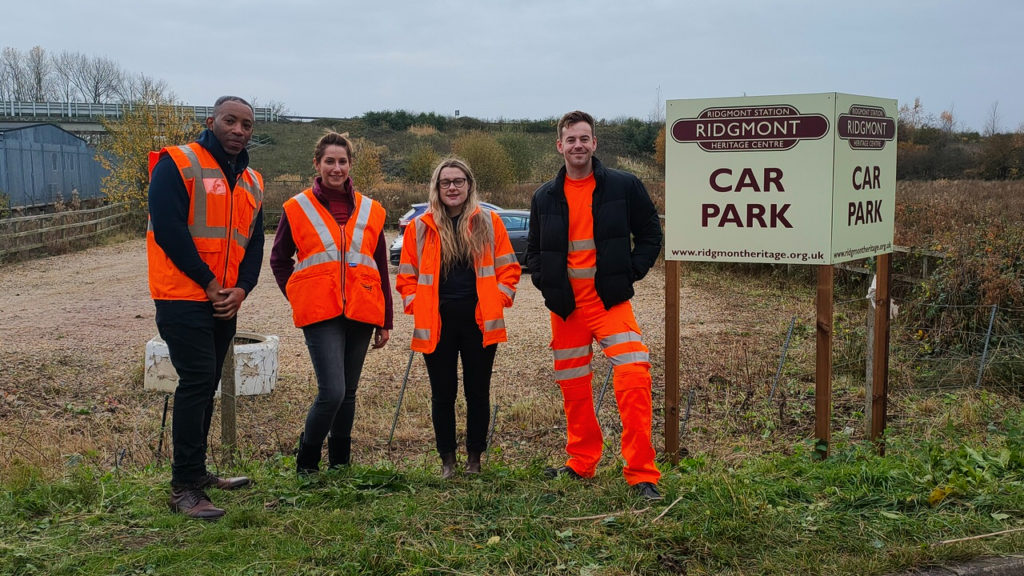 James Dean, Network Rail's West Coast South route director, said: "Network Rail encourages staff to help out in their local communities and we're committed to making a difference to passengers' everyday experience of the railway. We want the stations to be a clean, welcoming environment for people who travel through and as passengers return to railway it's more important than ever to make sure this is case."
Stephen Sleight, Marston Vale Community Rail partnership officer, said: "We really appreciate the help from Network Rail to help cut back the unwieldly vegetation and give the station a general spruce up. With events planned this month to celebrate the lines 175th anniversary it was great to get the team in to get the station looking it's best."
Marston Vale Community Rail Partnership is one of a growing number of Community Rail Partnerships across the country.
They work to engage communities and help people get the most from their railways, promoting social inclusion and sustainable travel.
For more information on how Network Rail works with community groups visit: https://www.networkrail.co.uk/communities/community-rail/
Find out more about the Marston Vale Community Rail Partnership here: https://www.marstonvalecommunityrail.org.uk/