Volunteers at the North Norfolk Railway which runs magnificently restored steam and heritage diesel trains between Sheringham and Holt were this week awarded The Queen's Award for Voluntary Service. This is the highest award a local voluntary group can receive in the UK and is equivalent to an MBE.
The railway operates along 5½ miles of restored track from Sheringham to Weybourne and Holt with almost all the tasks necessary to run the trains being carried out by a team of over 500 dedicated volunteers. The line is one of the county's most popular tourist attractions, welcoming around 165,000 passengers per annum with steam trains running on most days from April to October.
The Queen's Award for Voluntary Service recognises outstanding work by local volunteer groups to benefit their communities. It was created in 2002 to celebrate The Queen's Golden Jubilee. The North Norfolk Railway was one of 244 local charities, social enterprises and voluntary groups to receive the prestigious award. The ceremony, which was postponed from last year, with the list announced in June at Her Majesty's Platinum Jubilee Weekend, due to the passing of Her Majesty Queen Elizabeth II, took place at Sheringham Station yesterday and saw Deputy Lieutenant of Norfolk, Adel MacNicol present the crystal award. Representatives of the line's 500 volunteers joined dignitaries at Sheringham for the ceremony, and then travelled aboard a special steam-hauled train to Holt and back.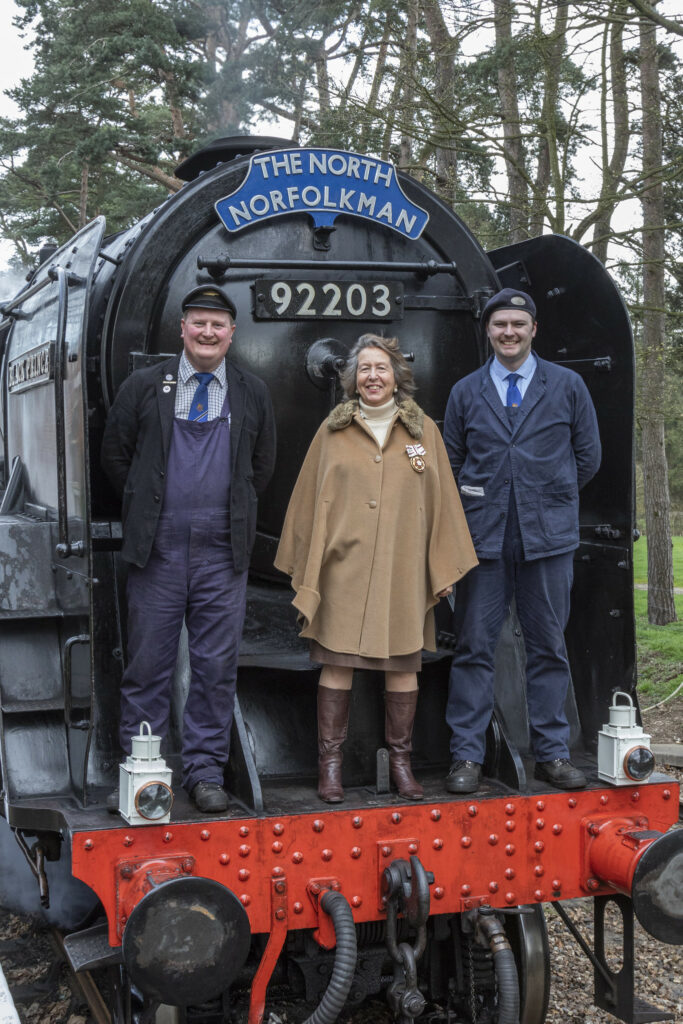 Hugh Harkett, Managing Director, said 'We are extremely proud to receive this Award, our volunteers really are the life blood of the Railway and we are continually thankful for their dedication and support. The North Norfolk Railway is a not for profit enterprise so the support of volunteers is really crucial to our survival and we are delighted that the fantastic contribution they make has been officially celebrated in this way. The ceremony is a great boost ahead of our main season, which begins on April 1."
Two volunteers from the line will also be invited to attend a garden party at Buckingham Palace in May 2023 along with other recipients of the Award.
The Railway is set to have another busy year with steam and heritage diesel trains running almost every day between April and October, alongside a busy schedule of dining train services and special events. Full details of these additional services and the North Norfolk Railway's timetables can be found at www.nnrailway.co.uk.
Photo credits: (L Caudwell)