A blue plaque to commemorate John Charles Buckmaster who fought a campaign to save Wandsworth Common from developers has been revealed at Clapham Junction station.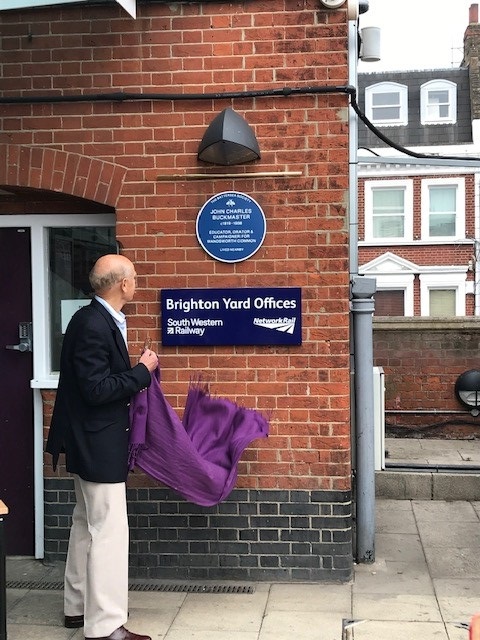 The ceremony was attended by Network Rail's chair Sir Peter Hendy, Lucy Mowatt, the deputy mayor of Wandsworth, along with Viscount Buckmaster, the great, great grandson of John Charles Buckmaster, who unveiled the Battersea Society plaque at the Network Rail managed station.
Mr Buckmaster, who lived circa 1819-1908 and whose home was near the site now occupied by the station is described on the plaque as an "educator, orator and campaigner for Wandsworth Common", which this year celebrate its 150th anniversary.
William Robertson, Clapham Junction station manager, said "It was an honour to be part of a ceremony honouring a local legend who did so much to keep green spaces open for everyone to enjoy today.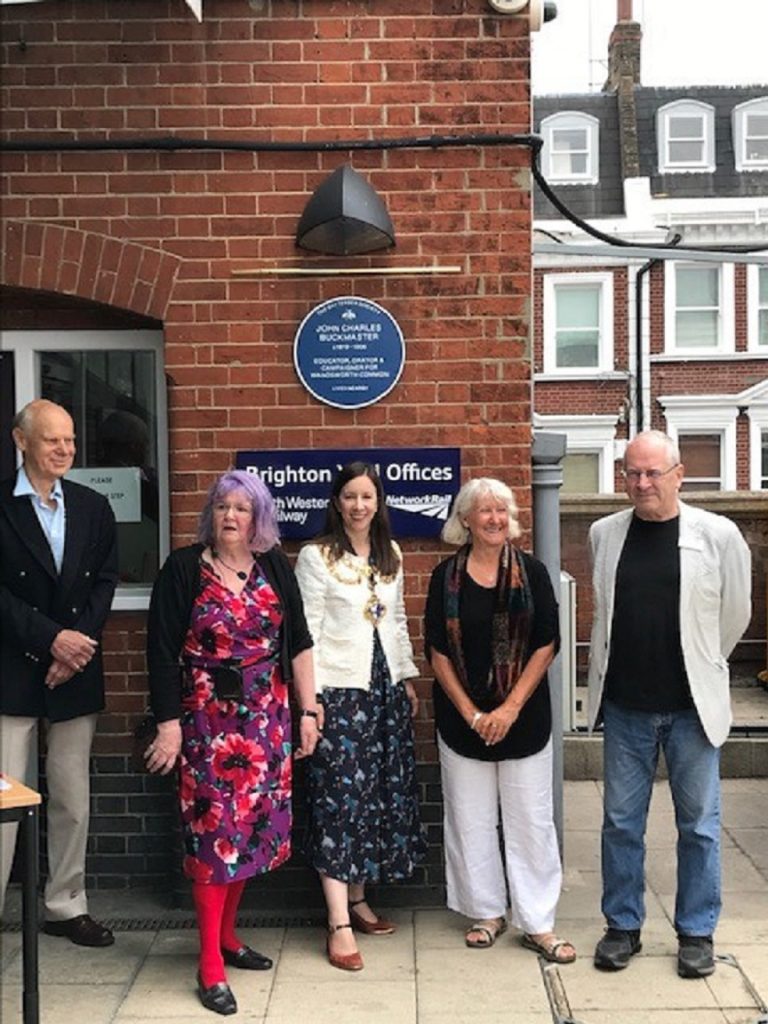 "It was also amazing to hear speeches from Sir Peter and Viscount Buckmaster who paid tribute to the hard work and dedication of John Charles Buckmaster."
Lucy Mowatt, the deputy mayor of Wandsworth said: "It was a privilege to welcome everyone to the unveiling of a Blue Plaque to John Charles Buckmaster. It was highly appropriate as it was 150 years almost to the day that the Wandsworth Common Act was passed in 1871, saving the green space of Wandsworth Common for the people of Battersea and Wandsworth in perpetuity."