South Western Railway is expanding its eco-friendly partnership with ape2o, encouraging passengers at Vauxhall, Richmond, and Wimbledon to help reduce the number of single use plastic bottles.
The three stations on the network, which are used by a combined 80-thousand passengers a day, will help ape2o in its mission to help reduce the impact of plastic waste on our oceans and marine life.
7.7 billion plastic water bottles are bought in the UK every year with up to 80% ending up in landfill or our oceans, damaging the environment for generations to come. Following a successful pilot at Hampton Court train station, South Western Railway is installing the ultra-filtered ape2o water vending machines at the three new locations.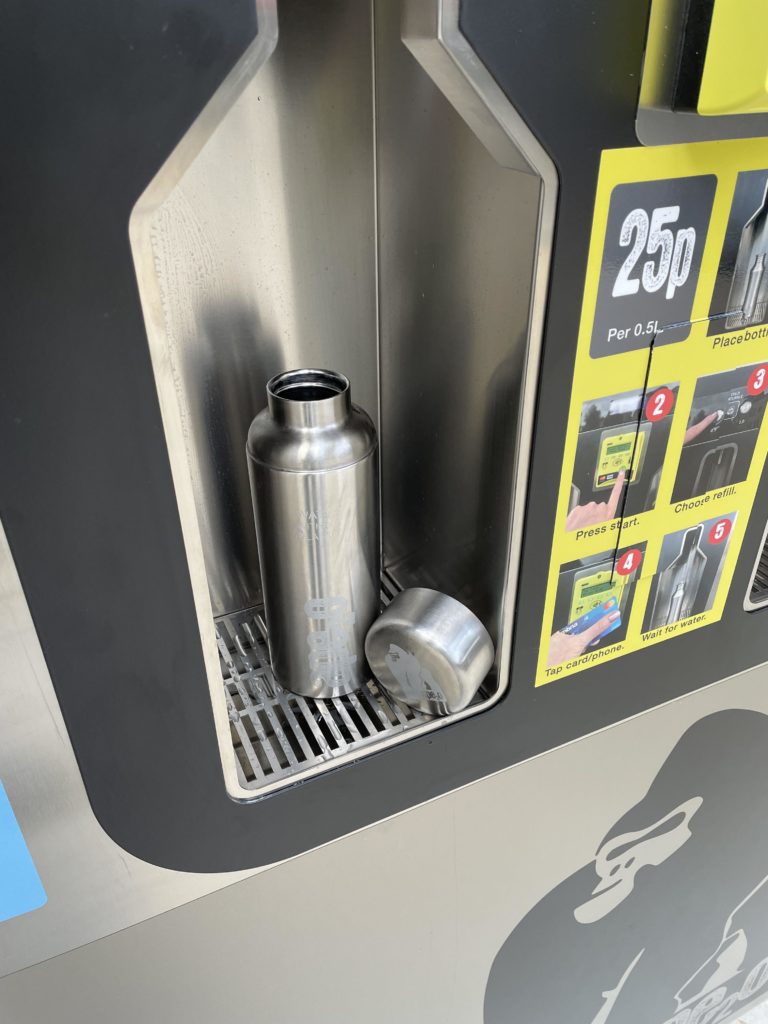 There are also additional plans to roll-out further machines across London and other cities across the UK as well as to other stations in the SWR network.
ape2o uses a three-phase, advanced filtration system and ultra-violet light to clean and sterilise the water, removing any impurities down to the molecular level and dispensing it hygienically as people can't touch the water source. Customers pay just twenty-five pence for each half litre of chilled, filtered water at the machines and fill-up using either their own water containers, reducing the use of plastic bottles, or they can buy stainless steel plastic-free ape2o bottles.
Commenting on the extended partnership, Amy Dickinson, SWR's Head of Sustainability said, "At SWR we're committed to supporting the Less Plastic Pledge through reducing and recycling waste and providing solutions to our customers that help them make sustainable choices. Working alongside companies like ape2o helps to encourage all of us to think more sustainably for the future of our planet."
ape2o Founder, Anthony Newman added, "We've already saved more than 150-thousand plastic bottles from ending up in oceans and landfills with our current machines. Our partnership with SWR will now help us to reach millions more passengers, showing them how ditching the plastic can be a force for good. We bring the same trusted benefits as bottled water such as convenience, purity, and hydration, but without the plastic and at a fraction of the cost. It's time to go ape2o!"
ape2o will contribute 10% of all sales to ocean, beach, and river clean-up and conservation initiatives.
South Western Railway already has an impressive record of delivering sustainability. This includes winning a prestigious Green Apple award for reducing its environmental impact and achieving its challenging zero waste to landfill target, eight months early. Since July 2018, 100% of its waste has been diverted from landfill – it is either recycled or used to generate energy.