UK Rail Depot safety control specialist FirstClass Safety and Control Ltd (FirstClass) announces success with the award of the contract to enhance the safety of Transport for Wales's (TfW) Canton Depot.
The UK-based rail safety specialist has been commissioned to design, manufacture and install their flagship Depot Protection System (DPS) along with Points Control, Driver Destination Boards, Driver location information boards using the FirstClass Depot Control System (DCS) combined to provide a Depot Protection Control System (DPCS) at the Canton Depot located on the outskirts of Cardiff city centre.
FirstClass Safety & Control are working directly for TfW to enhance the depot safety systems at Canton. The depot is being enhanced and upgraded to accommodate a fleet of 35 Stadler FLIRT DMUs. Eleven of the trains will be diesel powered and operate on South Wales Metro services, with the remaining 24 tri-mode diesel/electric/battery units.
FirstClass shall be responsible for the design, manufacture, installation and commissioning of the DPCS at the depot. The depot wide system being supplied will be a SIL 2 (independently verified) RFID based DPCS that will be installed across all 11 roads in the depot, replacing the current obsolete systems. The system will include derailers, points machines, log on/off facilities, aspects, warning beacons and sounders and interlocking with the depot doors, shore supplies, lifting jacks, mobile battery chargers, hoists, UFC and wheel lathe. A SCADA supervisory terminal with historical logs and movement control, which will provide protection for personnel, vehicles and assets inside the depot building, will be provided.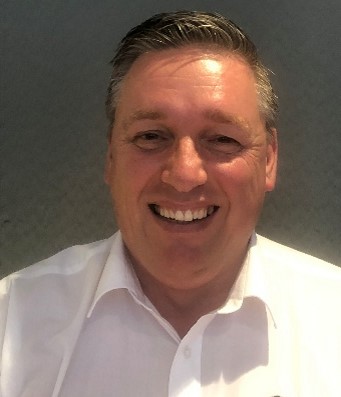 Mark Meyrick, Director of FirstClass Safety & Control said, "Securing this order is a significant achievement. It reflects the strength and depth of our technical capability. Our ability to offer bespoke Depot Protection Systems, to meet the exact customer requirements, was a major influence on the award of this contract. Our innovative approach to design and manufacture not only ensures the customer gets exactly what they want, rather than an "off the shelf" system, but it also makes it easier to support and manage installations, offering future proofed solutions that guarantee protection for depot staff for many years to come.
Mark Morgan, TfW Depot Projects Manager said, "With the award of this contract to FirstClass we are confident the Canton Depot will be equipped with world leading Depot Safety Systems. FirstClass's track record both in the UK and overseas gave us that confidence to invest with a UK based supplier that has a UK supply chain. We look forward to working with Mark and his team."
For more information on all of FirstClass Safety & Control products, please visit www.firstclass-safety-control.co.uk
Lead photo: New Stadler Flirt train arriving at Canton Depot. Credit: Transport for Wales