Alstom, has celebrated the opening of the expansion of its rolling stock plant in Taubaté, in the State of São Paulo, in the presence of its CEO and chairman of the board, Henri Poupart-Lafarge. The event took place on Monday 7 November, with the participation of customers, partners, employees and municipal and state authorities, and celebrated the beginning of a new stage in the company's history in Brazil.
Alstom invested €14 million to expand and modernise the industrial site, tripling the plant's manufacturing footprint to 60,000 metres-squared, housing production, testing and training areas, as well as new office space. The investment is part of the company's growth strategy, after the signing of six national and international contracts.
Production on two projects has already started, with work at the factory continuing through to 2028. More than 170 trains (940+ cars) will be produced by Alstom in Taubaté for the cities of São Paulo (Brazil), Santiago (Chile), Taipei (Taiwan) and Bucharest (Romania), highlighting the facility's ability to contribute to mobility projects on a global level.
In addition to investing in the plant to execute current projects, the company will gradually hire around 750 professionals in the State of São Paulo between now and March 2023, 700 of whom will work at the Taubaté site. For this, around 500 professionals are being trained by the National Service for Industrial Learning – SENAI Taubaté – to be able to work directly in the production of projects.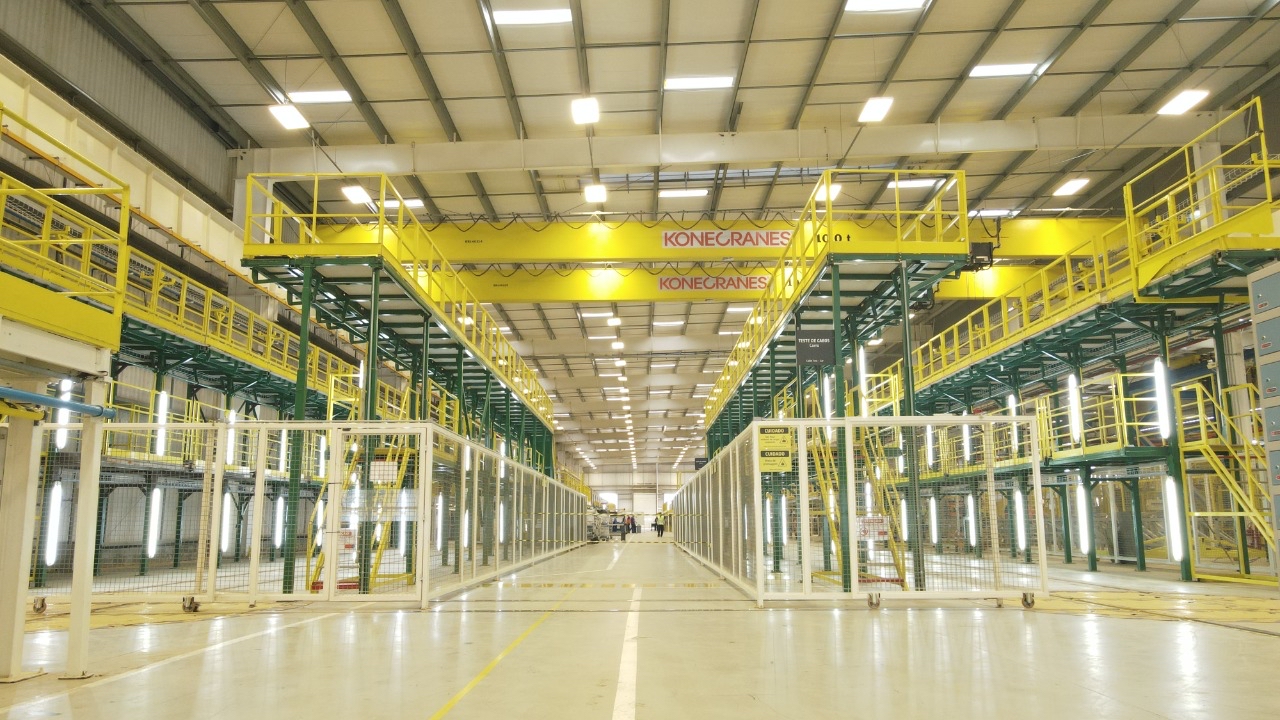 Henri Poupart-Lafarge highlighted the importance of expanding the plant to increase the company's competitiveness in the markets where it is present, whether in Brazil or abroad: "The mobility industry is essential for the world market and for society in general. We have been looking for strategic opportunities to continue to grow to support societies as they transition to lower and zero-emission transportation for passengers and freight.
"The expansion of this factory in Brazil is extremely important to reinforcing our position as a global benchmark for innovative and sustainable mobility, quality and customer satisfaction in the railway industry."
Michel Boccaccio, Alstom's managing director for Latin America and president of Alstom in Brazil, added: "Throughout our 67 years and counting in Brazil, Alstom has been actively involved in the development of the rail mobility sector. With great pride and determination, we kept our focus on the future, always believing in the potential not only of Brazil but also of the region of Taubaté, where we have our factory.
"Celebrating the expansion of this unit is also assurance to the market and our customers of Alstom's commitment to continue developing and delivering quality products that will increasingly contribute to intelligent and sustainable mobility in Brazil and the world."
Image credit: Alstom